Congratulations, Class of 2023! We can't wait to celebrate you this week.
The Commencement Ceremony will be held Sunday, May 14, 2023, at 1 p.m. We welcome you to campus on Saturday to participate in the traditional Ripon College Commencement Weekend activities. Be sure to explore the full schedule of events.
Can't attend the event in person? The Commencement Ceremony will be livestreamed on the Ripon College YouTube Channel.
THEME: Strategic Thinkers who Ignite Change
Ripon College has a proud history of graduating high quality and strategic minds that extend their impact and potential within their communities, nation and the world at large. Our commitment to the liberal arts exists with an understanding that a student's on-campus academic and social experience not only fosters scholarly and artistic achievement but promotes lifelong learning and the ability to ignite change. The 2023 commencement theme extends this commitment, and coupled with the recent launch of the Ripon College strategic framework, amplifies our emphasis on strategic thinkers who ignite change.
HONORARY DEGREE RECIPIENT: Zachary S. Morris '02, MD/PhD
Dr. Zachary Morris is an assistant professor and vice chair of the Department of Human Oncology at University of Wisconsin-Madison. Originally from Rockford, Illinois, he completed his undergraduate studies at Ripon College. He earned two Master's degrees (Medical Anthropology and History of Science, Medicine, and Technology) at Oxford University as a Rhodes Scholar, one of three Rhodes Scholars in the 172 year history of Ripon College. He completed his MD at Harvard Medical School and his PhD at Harvard University in the Biological and Biomedical Sciences Program.
As a physician-scientist, his current clinical focus is on the treatment of patients with melanoma and soft tissue sarcomas. His independent translational research laboratory focuses on the mechanisms whereby radiation may enhance the response to immunotherapies. He serves as program director for the University of Wisconsin Bentson Research Fellowship and is an active member of ASTRO, ASCO, RSNA, ABS, ACR, AACR, Radiation Research Society, the Society for Immunotherapy in Cancer (SITC) and the NCCN Guidelines expert panel on soft tissue sarcomas.
He has received numerous honors and awards including, The Ride Scholar Award, University of Wisconsin (2016), Outstanding Young Investigator, Immuno-Oncology Young Investigator's Forum (2015), Resident Seed Grant Recipient, American Society for Radiation Oncology (ASTRO) (2014), Research Resident Grant Recipient, Radiological Society of North America (RSNA) (2013), Intern of the Year, University of Hawaii Internal Medicine Residency Program (2012), Albert Schweitzer Fellow (Boston) (2005), and Rhodes Scholar (Wisconsin & Wadham) (2002).
DISTINGUISHED EDUCATOR AWARD RECIPIENT: Marta Ruiz Yedinak, NBCT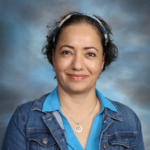 Each year, the College celebrates an outstanding elementary, middle or high school teacher or a school administrator who has greatly impacted students and is admired by fellow teachers for strong scholarship and leadership while maintaining exemplary student engagement. Nominations are made by the graduating Ripon College seniors.
Marta Ruiz Yedinak, a Spanish teacher at Ripon High School, was nominated for the award by Peter Stanfield of Ripon, who is majoring in chemistry-biology. She was born and raised in Mexico where she attended college and obtained a degree in communication sciences. She taught high school in Mexico before marrying her husband and moving to Wisconsin. In 2004, she was certified as a teacher in Wisconsin, obtained her master's degree in arts in education from Viterbo University in La Crosse, WI, in 2009 and National Board Certification in 2011. She taught in Waupun for 10 years before coming to the Ripon Area School District in the 2014-2015 school year.
FOUNDERS' DAY AWARD RECIPIENT: Peter E. Stone, Chairman and CEO of National Exchange Bank and Trust
Peter E. Stone of Fond du Lac will receive Ripon College's 2023 Founders' Day Award. The award is presented annually to an individual or organization in Ripon and surrounding communities who exemplifies the ideals behind the creation of Ripon College.
Originally from Green Bay, Stone says he has always been interested in banking. He graduated with degrees in business and finance from Northwestern University. He was working for a bank in Eau Claire when he heard about shareholders who were selling a 14% share of the stock of a bank in Fond du Lac. Since he started with NEBAT in 1965, the business has grown from a small bank with only 25 employees and a lending limit of $200,000 to having 32 locations throughout southeastern Wisconsin and a lending limit of $75 million.
Stone established two charitable foundations to give back to the community, one through the bank and the private Stone Family Foundation. Stone is chairman of the foundation; and his wife, Barbara, and two sons are all directors. He says the bulk of their donations go toward education, helping high schools and several schools of higher education in their business area.
TRANSPORTATION: For families and guests visiting Ripon, the College is three hours north of Chicago, and served by airports in Milwaukee (a two-hour drive from Ripon), Madison (a 1.5 hour drive), and Appleton (a 45 minute drive). Milwaukee offers the most frequent service. From the Milwaukee, Chicago and Appleton airports guests may choose to rent a car. Ripon is served by taxi to and from the Appleton airport.
LODGING: Commencement Weekend attracts many out of town guests to campus, so you are encouraged to make your lodging reservations early. There are several lodging options available in and around the City of Ripon. Please visit ripon.edu/lodging for more information.
Any questions you may have can be directed to the Office of Constituent Engagement at [email protected] or 920.748.8126, or visit the FAQ page.