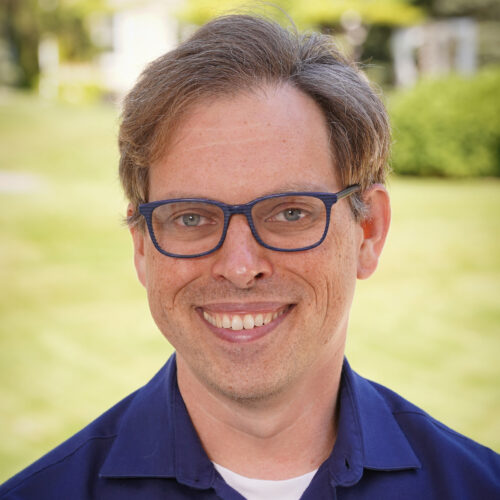 Ph.D., University of Pittsburgh
M.A., University of Pittsburgh
B.A., Gustavus Adolphus College
I teach art history and museum studies classes. For me studying art is fascinating because it shows how humans have interacted with each other over the centuries, and it also enables us to see the world in new ways. My art history classes cover all time periods and places, from prehistoric cave art to computer-generated art of today, but my favorite time periods to think about are modern and ancient. I also team-teach a travel course in Rome, Italy, and I love to show students how the grandeur of the ancient Roman architecture mixes with the fast-paced world of today.
I am a museum enthusiast, and I oversee the college's museum studies program. My museum studies classes are both hands-on and research-based, as I enjoy teaching students how to curate the college's collections of art and artifacts. We display items across campus, including in the Ripon College Museum in West Hall. Hosting artists when they display their work in the Caestecker Gallery is another highlight of my work in the art department. I am also involved with the Ripon Historical Society, and I am looking forward to connecting students with that institution for internships and volunteer work.
When I am not in the classroom I enjoy researching modern American art, especially as it relates to food and farming, as well as ancient Maya art from the UNESCO world-heritages sites Palenque and Chichen Itza. You can learn more about that research on my website: https://ripon.academia.edu/TravisNygard