Ripon College 2024 Spain Program in Barcelona
Ripon College is partnering with Barcelona Study Abroad Experience (BSAE) to create a customized study abroad program for Ripon College students. Ripon College students have the unique opportunity to immerse themselves in Barcelona through a faculty-led semester-long study abroad opportunity.
All participating students will take a course with the 2024 Ripon College faculty director as well as three elective courses at the School for International Studies (SIS), all while experiencing life in one of Europe's most vibrant cities. One of the three elective courses can be an international academic internship. Each course carries four semester credits.
As an approved Ripon College off-campus study program, the course titles, credit value and grades appear on the Ripon College transcript with a notation "Barcelona Study Abroad Experience." Grades are included in the Ripon College GPA calculations.
What is the benefit of studying abroad?
Students will move beyond tourist status and fully immerse themselves in the culture of Spain. Participants will live with Spanish host families, experience daily living in Europe, travel throughout the region, sample local cuisine and visit both famous hotspots and local favorites.
Watch for opportunities this summer to learn more about the Ripon College Spain Program. As more details become available, the information below will be updated as well.
Watch for more updates this summer!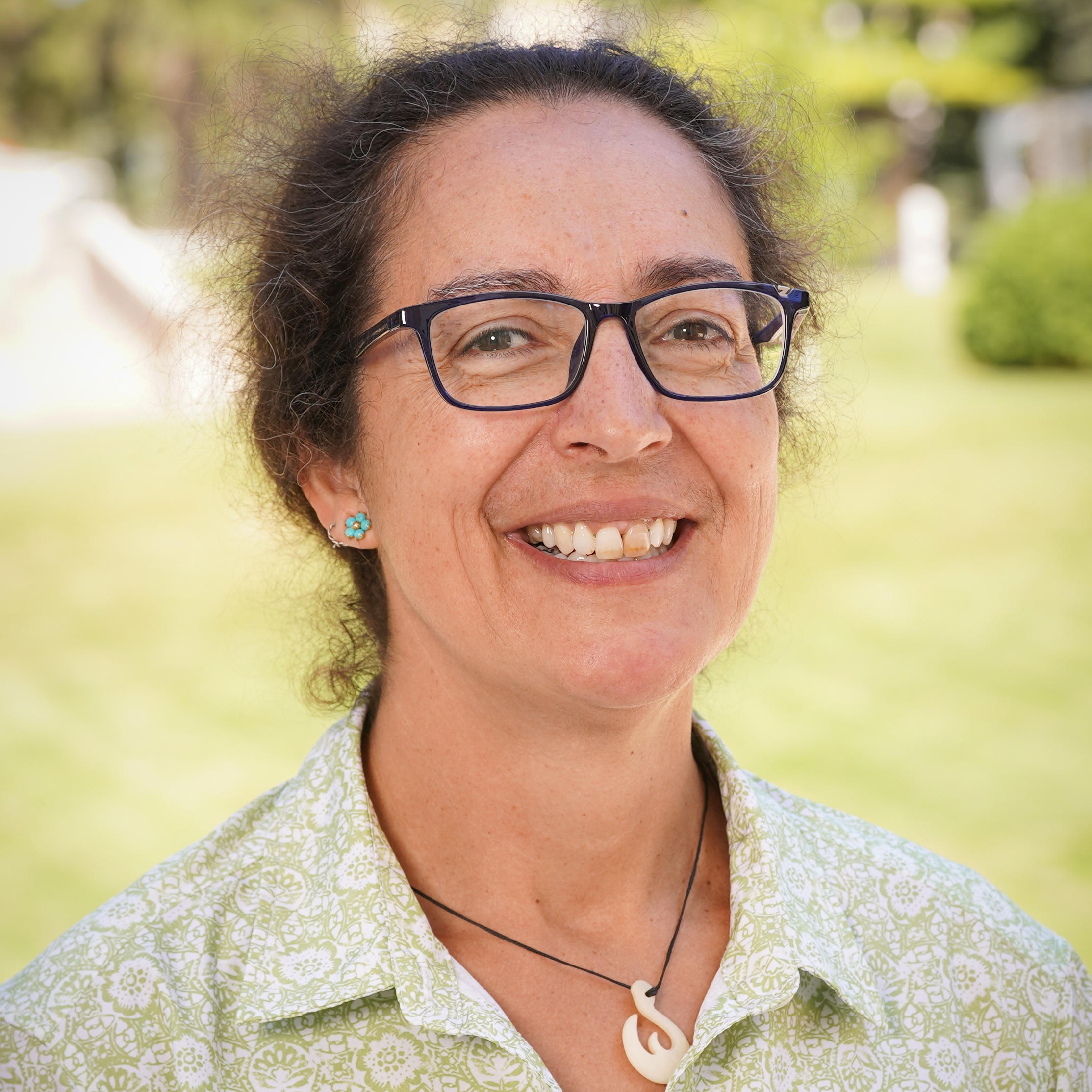 Dr. Memuna Khan will direct the 2024 Ripon College Spain Program in Barcelona.
Professor Khan has experience leading both short and long term study abroad programs. She has taken students on short term immersive courses in the boreal forests of Minnesota and in Costa Rica. In 2013 she was the faculty director for the 16 week Tanzania Ecology and Human Origins with 21 students from a variety of colleges within the Associated Colleges of the Midwest (ACM). In July 2023 she spent time in Barcelona preparing to teach her director's class entitled Environmental Studies: Barcelona, Spain Edition. While there, she also toured a home-stay, visited with current students, participated in a flamenco class, and explored internship opportunities for Ripon students. Dr. Khan spent time with Barcelona Study Abroad Experience (BSAE) partners and with faculty who teach at the School of International Studies (SIS). She is incredibly pleased with the resources and experiences that will be available to Ripon College students as a part of this Ripon College Spain Program.
Dr. Khan is an avian ecologist who earned a bachelor's degree from the University of Chicago and a Ph.D. from Virginia Tech. At Ripon College she studies the reproductive ecology and behavior of Eastern Bluebirds. She teaches non-majors courses including Catalyst 120, Introduction to Environmental Studies, and Birds of Wisconsin. This expertise will serve students with all majors and minors, as Dr. Khan will teach a course examining how Barcelona is addressing the major environmental challenges of our time.
Dr. Memuna Khan, 2024 Spain Director
Program Details
Who will be the first Ripon College faculty to lead the Spain semester?
The Spain director will change every year. The inaugural director is Dr. Memuna Khan, professor of biology, who will be teaching an Environmental Studies course that will take full advantage of the natural resources in Barcelona and the Catalonia region.
Who is eligible for this program?
Any student with a sophomore, junior or senior standing is welcome to apply. A maximum of 22 students will be accepted.
Do you have to be able to speak Spanish?
There is not a Spanish language requirement. However, students without Spanish language knowledge are encouraged to take an entry-level language course during or prior to their trip. A language or culture course could be taken for academic credit through SIS as one of the three elective courses.
What academic experiences are included?
Academic highlights include a pre-departure orientation on campus; a three-day orientation in Barcelona; 4 course units of credit toward your Ripon College degree; and several course-related excursions outside of Barcelona, including trips to other parts of Spain as part of the Director's Course.
Students will take one class with the Ripon College faculty director. Please note this study abroad experience can fulfill Catalyst 210; additional information will be provided to interested students. Students also will choose 3 elective courses taught at Barcelona School of International Studies (SIS); all classes include multiple field studies. Examples of potential courses offered include:
Start Ups and the Emerging Economy: Creating Your Own Business
Diversity in Hispanic Media and Pop Culture
Marine and Aquatic Ecosystems in the Mediterranean
Social Movements: Creating Social and Political Alternatives
Food and Culture in the Mediterranean
Sports and Society in Spain and Catalonia
Black Barcelona: The Experience of Race and Ethnicity in Spain
Gender and Identity in Modern Spain
Great 20th Century Artists: Picasso, Dali, Miro.
One of those elective courses may be an academic internship which includes coursework and 150+ hours of customized international experience.
In September 2023, students will be given access to course registration and can select their preferences for SIS electives from the list of classes being offered in spring 2024. Note the courses offered through SIS are open to other U.S. students studying abroad; courses with fewer than six students enrolled may not be offered.
Final grades will be sent directly to Ripon College's registrar to be added to student transcripts. Grades normally are communicated around one month after the last day of classes.
How are credits applied to Ripon College requirements? How do students determine which equivalent Ripon College courses are covered?
Dr. Khan and your academic advisor will be involved in your spring course registration. This partnership will assure you are taking full advantage of unique courses offered in Barcelona and meeting graduation requirements for your majors and minors.
What cultural experiences are available?
All activities outlined in the itinerary are aimed at cultural awareness. Students also will receive BSAE's Cultural Agendas highlighting local events and a "Bucket List with 100 Ways to Explore the City like a Local."
Activities held in Barcelona throughout the semester included opportunities such as cooking classes, visits to museums, dance classes, guided tours and scavenger hunts. Day trips and weekend trips outside of Barcelona city center include transportation, guides and entrance fees, and could include the Dalí Museum, Tarragona, Girona, Cava Tours, Calçotadas, Valencia and Tarragona, and Basque Country.
An optional excursion (at added cost) to Morocco will be offered through a third-party partner organization.
Director's Course
We are living in the Anthropocene era, a time in which human activities are leaving indelible marks on the Earth's biogeochemistry, biodiversity, and may influence the persistence of the human species in the future. Understanding and solving environmental problems requires knowledge of the scientific method, natural sciences, economics, history, politics, culture, and philosophy. Led by Dr. Kahn, this course is organized around the threats to our planet, climate change, land and water use, and pollution. We will examine these topics through an interdisciplinary and international lens while studying abroad in Barcelona, Spain.
Course Objectives
Understand the interdisciplinary nature of environmental issues.
Appreciate how 'place' impacts environmental issues and responses.
Comprehend the multi-faceted, and sometimes conflicting viewpoints on some important environmental issues that we currently face.
Recognize that your actions influence the health of the environment around you.
| Tentative Schedule and Field Trips | |
| --- | --- |
| 4 Jan | Students Arrive |
| 8-12 | Integration Week |
| 16 Jan | Biodiversity & the Barcelona Zoo |
| 23 Jan | Heat Island Activity |
| 30 Jan | Guest Speaker from the Sustainability Worldwide Center |
| 6 Feb | Tour of Fabrica del Sol & Albufera Natural Park Presentations |
| 9-11 | Valencia & Albufera Natural Park Weekend Trip |
| 13 Feb | Tour of Barcelona's SuperBlocks |
| 20 Feb | Class Presentations on Delta Llobregat and Parc Agrari De Baix Llobregat |
| 27 Feb | Delta Llobregat |
| 5 Mar | Tour of Desalinization Plant |
| 12 Mar | Presentations on Figuera-Girona/Montseny Natural Park |
| 15 Mar | Figuera-Girona/Montseny Natural Park |
| 19 Mar | Midterm Exam |
| 26 Mar | Semana Santa (Spring Break) |
| 2 Apr | Ocean Pollution activity with Oceanagami |
| 9 Apr | Tour of Recycling Facility |
| R*11 Apr | Final Exam |
| 16 Apr | Convince Me Presentations |
| 20 Apr | Students Depart |
Logistics
When will the program be held?
The 16-week experience has an estimated arrival date of Thursday, January 4, 2024, with an estimated departure date of Saturday, April 20, 2024. No SIS classes will be held during Spanish Holy Week Friday, March 22, through Monday, April 1, 2024, which provides a "Spring Break" opportunity to independently explore Spain, travel throughout Europe or host visitors.
Where will students live?
All participants are placed with vetted local families, normally with a few students per household. This immerses students in the local language and culture while providing even more support for students (and their families) who may be nervous about being in a new country.
All bedding and towels are provided, and laundry is arranged with the host family. Daily breakfast and dinner is provided by the host families while a weekly stipend of 60€ will be provided for lunches, snacks and drinks outside of breakfast and dinner or when traveling independently.
What is the cost? Are scholarships available through Ripon College?
Students will pay their spring 2024 tuition, room and board as specified in their financial aid package directly to Ripon College; this means each participant pays the same tuition, room and board they would have paid if they were taking classes in Ripon, Wisconsin. Technically, students participating in the program are enrolled at Ripon College during the spring semester.
There is an additional $6,000 fee for the program which will cover all major expenses including airfare to and from Spain and sanctioned travel with the program including overnight stays. A $1,000 deposit (applied to the $6,000) is due Sept. 15.
If there is a financial hardship or financial barrier to participating in the program, please contact [email protected] to discuss scholarship opportunities.
There are also scholarship opportunities available through BSAE. Please see their website for additional information. Ripon College students are eligible for the following scholarships:
TODOS Justice, Community & Service Scholarship
TODOS Academic Study Need-Based Scholarship
TODOS Social Media Scholarship
Pell-eligible students are urged to apply for the Gilman Scholarship by Oct. 5, 2023; this could award up to $5,000 for a semester study abroad program.
What is not included?
Personal items and expenses related to travel outside of the sanctioned program activities.
Health and safety
Comprehensive overseas health insurance is provided through CISI (Cultural Insurance Services International). 24-hour on-site emergency phone service is provided by bilingual BSAE staff who will collaborate with an English-speaking hospital and mental health experts.
Students must be reachable in case of an emergency. If participants don't have an international phone plan where they can be reached during their stay in Barcelona, BSAE will give advice and help them to purchase a Spanish SIM card or phone.
How do you arrange transportation to and from the airport?
Students will be flying together from Chicago O'Hare airport to El Prat airport in Barcelona, Spain; students are responsible for getting to and from O'Hare. Barcelona airport pickup and transportation to homestays are provided for students who arrive on the group flight; if arriving individually, students will need to find their own transportation to BSAE staff offices.
An airport drop-off stipend is provided for all Ripon College students. Each student is given an additional 20€ in their final stipend payment to be used to pay for their taxi to the airport (arranging shared taxis with their roommates). BSAE staff will not be at the airport for the departure day but are available by emergency phone should any support be needed.
How do you get around the city?
Students will receive an additional stipend in the first week of the program in order to purchase a metro pass for the duration of the program. This covers unlimited metro, bus and tram rides in zone 1. If a student loses his/her pass, it is up to the student to replace it at their own expense.
All day trips and overnight trips include private coach, bus or flights.
What courses are available for Spring 2024?
Great 20th Century Artists: Picasso, Dalí, Miró
Architecture and Urban Design: The Barcelona Example
Spanish Society Through Film and Television
Cross-Cultural Approach to Psychology
Food and Culture in the Mediterranean Basin
Spanish Civilization and Culture
Sports and Society in Spain and Catalonia
Introducción a la Literatura Española e Hispanoamericana (in Spanish)
Civilización y Cultura Española (in Spanish)
Cultura & Comida en el Mediteraneo (in Spanish)
Creative Writing: Storytelling Through an Intercultural Lens
Sustainable Development in Spain: Environmental Challenges and Pathways
Management and Ethics
International Marketing
Creativity and Innovation
Start-Ups and the Emerging Economy: Creating Your Own Business
European Sports: Business and Management
Savoring Spain: Advertising & PR of Spanish Food Products
Leadership in a Diverse World*
Social Movements – Creating Social and Political Alternatives*
Black Barcelona: The Experience of Race & Ethnicity in Spain *
Understanding Barcelona: The Geography of a Global City
Spanish Classes
A1 Elementary Spanish Language and Culture
A2 Upper Elementary Spanish Language and Culture
B1 Intermediate Spanish Language and Culture
B2 Upper Intermediate Spanish Language and Culture
C1 Advanced Spanish Language and Culture
*These are BSAE's The Outcomes-Based Diversity Outreach Strategy or TODOs classes that highlight relevant topics of diverse economic, educational, ethnic and social backgrounds.
I'm interested - What's next?
Students who are interested but don't already have a passport should apply for a passport now and come to campus with a valid passport. New passports can take 10-12 weeks; applications for visas require a valid passport, so consult with your local passport issuing branch to determine if an expedited passport application is warranted. Current passport holders, please confirm that your expiration date extends through 2024.
The pre-departure meetings in September will inform students about the process of receiving a student visa in October through the Chicago consultant.
You or your families can reach out to President Folse this summer; she has personally led this semester-long Spain Program in partnership with BSAE in the past. Dr. Khan and Dr. Folse will return from Barcelona July 17, and Dr. Khan will have finalized details about her Environmental Studies class during the trip.
We will work with interested students over the summer. There also will be an on-campus informational session in August and in September after students have returned to campus. Students who need to adjust their fall schedule to accommodate a spring study abroad program can work with their academic advisor and with Dr. Khan.
If I know I want to be part of the Ripon College Spain Program, what can I do now?
Complete an application.