Doss '57 Featured in Profile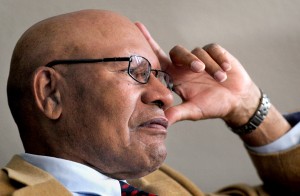 Ulysses Doss '57 was featured in The Missoulian, a Montana newspaper, in an article about the founding of the University of Montana's Black Studies Program. Doss graduated from Ripon College with a double major in Psychology and Classics before continuing his education at Boston University and Northwestern University.
In 1968, he started the Black Studies Program at the University of Montana amidst the ongoing civil rights movement in the United States. The article discusses his role, some of the challenges he faced in establishing the program, and the evolution and survival of the program through numerous challenges.
To read the full article on the Missoulian website, click here.
---
To read more stories of Ripon College alumni in the news, click here.
[retweet]
---
Related Posts