Ripon College welcomes new staff and faculty members who have joined Ripon College during this calendar year. Select a section to read the bios: 
---
Faculty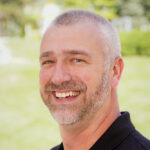 Jeremy Adolphson, visiting assistant professor of communication. He earned his Ph.D. in communication with an emphasis in rhetorical studies and media criticism from the University of Wisconsin-Milwaukee. His areas of research include fandom, music and religious identity, and popular culture. He has published research on Christian heavy metal music, the political and public backlash against The Dixie Chicks, an overview of the culture wars, and the politics pertaining to comic book censorship. He enjoys media; collecting physical media such as DVDs and blu rays for his home film library; reading with favorite authors including Patrick Rothfuss, Stephen King, Cormac McCarthy and Jasper Fforde; and fishing. He spends his summer fishing for walleye, bass and pike in the Upper Peninsula with his wife's family, and for salmon out of Algoma.
---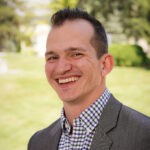 Alexander Bianco, assistant professor of exercise science. He received his doctoral degree in sport psychology and motor behavior at the University of Tennessee, Knoxville. His research concerns the psychological functioning of sport support staff. He also is interested in interprofessional collaboration in sport injury prevention and rehabilitation, specifically in how mental performance consultants can most effectively work with and through others (e.g., athletic trainers, coaches) to improve injury outcomes for athletes. He teaches undergraduate classes in sport psychology, motor learning and coaching. He also regularly provides sport psychology services to local athletes and teams.
---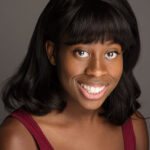 Lillian Brown, formerly visiting professor of theatre, is now assistant professor of theatre. She originally is from Las Vegas, Nevada. Most of her work involves creating theatrical encounters that conjure a sense of enthusiasm and social responsibility. She received her bachelor's degree in theatre from the University of Northern Colorado and an MFA in theatre from Ohio State University. In addition to being an educator, she is a solo performing artist, actor and director. Currently, she is touring her solo performance 'The OREO Complex," a multi-disciplinary art experience that explores the politics of racial performance by investigating the complexities of black identity.

---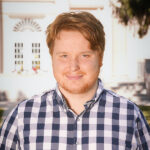 Peter Conlon, assistant librarian-access services. He is from Lynchburg, Virginia. He has a Master's of Library Science from the University of North Carolina, Chapel Hill. He enjoys reading and tabletop games and his research interests are video games in the library and Open Access Resources.
---
Ursula Dalinghaus, formerly visiting professor of anthropology, is now assistant professor of anthropology. She is a cultural anthropologist with specializations in economic anthropology and the anthropology of money. Her ethnographic research and engaged policy work examines the everyday uses of monetary technologies and the shifting relations of money, social inequality, and financial inclusion in Europe, the United States and internationally. She has a B.A. in anthropology and German from Indiana University-Purdue University, Indianapolis. After receiving her Ph.D. in sociocultural anthropology from the University of Minnesota, Twin Cities, she was a postdoctoral scholar at the Institute for Money, Technology, & Financial Inclusion (IMTFI) at the University of California, Irvine. In partnership with IMTFI and the International Currency Association (ICA), she has written two white papers on the role and importance of cash in society. She has been a visiting professor of anthropology at Ripon College from 2018-2022 and participated in faculty-student collaborative research for two summers in the Ripon College Summer Opportunity for Advanced Research (SOAR) program.
---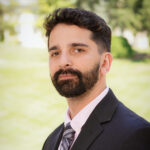 John Harden, assistant professor of political science. He received his doctoral degree in political science from The Ohio State University. He is originally from Staten Island, New York. His research focuses on the role individuals play in foreign policy. He specifically studies how the degree to which a leader is narcissistic influences their approach to international security. He enjoys teaching courses within the sub-fields of international relations, political psychology, data science and presidential history. He enjoys staying active in his local community, working out, running, playing video games and spending time with his partner, Austin, and their rescue dog, Teddy.
---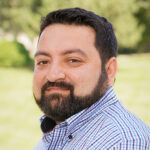 Umer Hussain, assistant professor of business and sports management. He completed his Ph.D. in health and kinesiology (sport management) from Texas A&M University in 2021. He then did a one-year post-doc in higher education and diversity inclusion at ADVANCE, Texas A&M University. Hussain's areas of research include exploring the intersection of race, religion and gender in the sport and digital environment. Hussain has more than nine years of experience in academia and practice. Hussain has published numerous scholarly journal articles and presented his research at many scholarly conferences globally. He also has been a regular contributor to numerous newspapers and scholarly blogs. Recently, his Ph.D. dissertation was awarded as the Distinguished Dissertation in Social Sciences category for 2021-22 by Texas A&M University, USA. More about his work can be found at https://www.uhussain.info/
---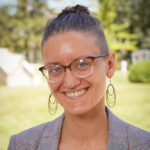 Freesia McKee, Wisconsin's Own Library Poet-in-Residence. She will teach the course "Ecopoetics: Artistic and Ecological Connections" and work on two projects: a collection of poems about "multiple Midwests" and how the specific places we live and the identities we hold vary our experiences of being Midwesterners; and examining the city of Miami's juxtapositions of climate crisis and splendor from the point of view of a city bus passenger. McKee was born and raised in Milwaukee. She has a BA in gender and women's studies from Warren Wilson College and an MFA in creative writing from Florida International University. Most recently, she worked as an instructor of English at Western Illinois University. She has also taught writing at Johnson & Wales University, Florida International University and through many community organizations. She writes about power and place through poetry, creative prose, hybrid work, book reviews and literary criticism. She won the 2018 Patricia Goedicke Prize in Poetry and a 2020 Christopher F. Kelly Award for Poetry through the Academy of American Poets.
---
Bryan Nell, assistant professor of chemistry. He grew up in St. Germain, Wisconsin, and graduated from Ripon with a degree in chemistry in 2009. He earned his Ph.D. in chemistry from the University of Oregon in Eugene in 2014. His dissertation research focused on the synthesis of tetraphosphine macrocycles and their corresponding coordination chemistry, mostly focused on iron. He taught general chemistry and organic chemistry at the university and classes at a community colleges and Oregon State University. In 2016, he started a postdoctoral fellowship in the lab of Rebecca Abergel at Lawrence Berkeley National Laboratory, preparing sulfur-based analogs of the HOPO-type molecules that are well known to capture radionuclei. He then was an assistant professor in chemistry at the University of Minnesota Morris. He enjoys golf, woodworking projects and being outside with his wife, daughter and pups.
---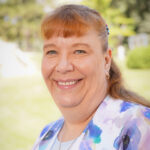 Jandelyn Dawn Plane, assistant professor of computer science. Plane recently retired as a computer science faculty member at the University of Maryland College Park where she has been since 1989. She moved back to Wisconsin to be closer to family and now lives just outside Ripon with her mother, husband and son. With graduate degrees in both computer science and education, she focuses on computer science curriculum, pedagogical methods and underrepresented populations in computing. For 15 years early in her career, she worked on State Department-funded projects building computing degree programs at universities in sub-Saharan Africa and Afghanistan. After that, she became the founding director of two centers (Iribe Initiative for Inclusion and Diversity in Computing (I4C) and Maryland Center for Women in Computing (MCWIC)) both of which emphasize improving diversity, equity and inclusion in the computing fields through K-12 outreach education, current student support and research.
---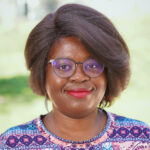 Miracle-Rose Toppar, assistant professor of economics and business management. During her doctoral program at Iowa State University, she specialized in agricultural economics, labor economics and applied econometrics. Her research concerns the impact of transgenic cotton adoption on cotton production in sub-Saharan Africa. Her former students at Iowa State and Drake University inspired her to explore the impact of mobile games in economic education on serious gamers. She enjoys ballroom dancing and art.
---
Adjuncts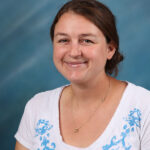 Sarah Desotell, adjunct professor of physics. She graduated from the University of Wisconsin-Platteville with degrees in mechanical engineering and mathematics. She earned a Ph.D. in mechanical engineering with a minor in nanoparticle science and engineering from the University of Minnesota. She previously taught in the Department of Physics at Ripon College from 2006 to 2016.
---
Scott Elford, adjunct instructor of music. He has been a freelance percussionist in central Wisconsin for 25 years. His work includes orchestral performances with the Fox Valley Symphony, Wisconsin Philharmonic Orchestra, Weidner Philharmonic and more. Elford also has been the percussionist on the national tours of Broadway shows including runs of "Wicked," "Newsies," "Anastasia," and "West Side Story." Elford also maintains a private studio and has been the clinician at high schools around the state. He is sponsored by Sabian Cymbals and Grover Pro Percussion.
---
Yukiko Grine, adjunct instructor of music (orchestra). Originally from Oshkosh, Wisconsin, Grine is music director of the Oshkosh Youth Symphony Orchestra Inc. She teaches orchestra at Oshkosh North and West high schools, a position she began in 2007, and is department chair of the Oshkosh West High School Music Department. Grine began her violin studies at an early age and received a bachelor of music degree in violin performance from Oberlin College Conservatory of Music. She holds a Master of Education degree in curriculum and instruction and completed her Wisconsin teaching certification at Lawrence University.
---
Kevin Lunginbill, adjunct instructor of history. He will be teaching History 281 – World History to 1500 during the fall semester. He received his Ph.D. from Northern Illinois University in 2022. He specializes in the history of modern empires and his dissertation research is focused on the history of the British Empire in the 19th and 20th centuries.

---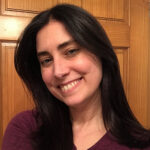 Abby Schmidt, adjunct instructor of music (Choral Union). She is a graduate of Hortonville High School in Wisconsin and earned a bachelor's degree music education from the University of Miami in Florida and a master's degree in music education from the University of Minnesota-Twin Cities. She has taught middle and high school choir, middle school band, elementary general music, jazz choir, show choir, musical theater and steel drums. She taught in the Hortonville Area School District for 13 years and currently is the high school choral director at Winneconne High School. She also has sung with newVoices Chorus in Appleton, acted in community theater productions, and played in various area instrumental ensembles. She lives in Greenville.
---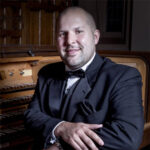 Jared Stellmacher, adjunct instructor of music (organ lessons). Stellmacher is director of worship and music at Good Shepherd Lutheran Church in Madison and Verona, Wisconsin, and also is organist with the Chicago Gargoyle Brass and Organ Ensemble. He holds organ degrees from Yale Institute of Sacred Music and Yale School of Music and from the University of Wisconsin-Madison School of Music.
---
Jeanne Williams, professor emeritus of educational studies, now adjunct professor of English. She continues her long career in education as she teaches ENG 402 Secondary English Teaching Methods this fall semester. Since her retirement from the Educational Studies Department, Williams has been the director of education at First Congregational Church of Ripon adjacent to the college campus. She is currently president of the Ripon Education Foundation, a not-for-profit organization that raises funds to support teachers and students in the Ripon Area School District. Over a 50-year career in education, Williams has taught at every level from preschool through graduate education and in four states. She holds a bachelor's degree in English education from Ohio State University and master's and doctoral degrees from Kent State University. Her areas of expertise are literacy education and the social and cultural foundations of education.
---
Staff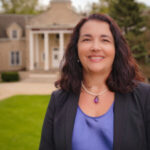 Victoria N. Folse started as Ripon College's 14th president July 1, 2022. She has more than 30 years' experience in higher education and a long-standing commitment to the liberal arts. She has served as the director and endowed chair of the School of Nursing and Health Sciences at Illinois Wesleyan University since 2009 and executive director of Counseling and Health Services since 2019. She also has served as interim director of the School of Music and continues to teach and conduct research in the School of Nursing. Executive leadership roles in both Academic and Student Affairs have prioritized a shared governance model with faculty, staff and students

---
Dennis Bangart, associate vice president for finance and controller. He earned his bachelor's degree in accounting in 2015 and his MBA in 2019, both from Ottawa University. He lives in Fond du Lac with his family and enjoys camping and spending time with family. He started at Ripon in December 2021.
---
Julia Brewster, engagement and communications specialist. She is from Lynchburg, Virginia, where she studied for her Bachelor of Arts in communication studies at the University of Lynchburg. She has experience been a public relations specialist, social media manager and copywriter for public relations/marketing agencies. 
---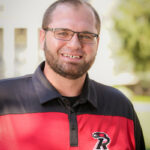 Cameron Collier '12, admission counselor. He returned home to Ripon College in late June 2022. He graduated from Ripon with degrees in environmental studies and history. During his time away from the College, he held various management positions for the nation's fourth largest independent garden center.
---
Jessica Ehrenberg, director of web development and marketing. Prior to Ripon College, she led digital marketing initiatives and managed the website for Grande Cheese Company in Fond du Lac. She joined Ripon in February 2022 and resides in Green Lake with her family.
---
Solangel "Sol" Gonzalez, assistant director of annual giving. She graduated from Ripon in May 2022 with a degree in business management and communication. She recently got engaged and plans to be married next summer. 
---
Sheila Hallas, director of student accounts. Formerly the water utility clerk for the Village of Kronenwetter, she is now the director of student accounts at Ripon, Wisconsin. Originally from Mosinee, Wisconsin, she now lives in Montello. She enjoys kayaking, antiquing, riding motorcycles and go-karting, remodeling projects, and the outdoors. She recently participated in something new: duck hunting! 
---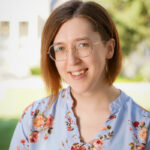 Noelle Korzeniewski '17, admission counselor. She graduated from Ripon in 2017 with a double major in theater and religion. She received a Master of Arts in Biblical studies from Luther Seminary in St. Paul, Minnesota. When she moved back to this area, she was a training lead technician at BioLife Plasma Services in Fond du Lac for three years. She enjoys crafts, serving as a Disney travel agent, her pets, including a dog, cat, gecko and sugar glider, and traveling to Door County with her partner to visit family.
---
Ashley LeCount, temporary HRIS project manager. She has a background in human resources, information technology, customer service and sales. She has worked in a number of industries, including sales and service, medical device manufacturing, and higher education.
---
Michaela Myers '17, residence hall director. She graduated from Ripon College in 2017 with a degree in psychology. Before returning to Ripon, she worked with at-risk youths in residential treatment in and around Denver, Colorado.
---
Chelsie Stocker, administrative assistant to the vice president for advancement, marketing and communications. She lives in Green Lake with her family and enjoys road trips, sporting events, live music and spending time outdoors.
---
Elizabeth Taft '07, executive director of marketing and communications. At Ripon, she majored in politics and government and communication. Before returning to Ripon, she worked at an advertising agency in Milwaukee. She lives in a suburb of Milwaukee with her husband, Kyle; children Nora, age 7, and Will, age 4; and their dog, Alta. She enjoys skiing, traveling, camping, general outdoor activities, knitting and reading.
---
Ryan Weir, director of development. He is a native of Ripon, Wisconsin, and a first-generation graduate. He received a bachelor's degree from the University of Iowa in 2013 and a master's degree from the University of Wisconsin-Madison in 2015. As a student, he competed in track and field. He previously was director of development at the University of Wisconsin-Stevens Point. His wife, Nicole, also works in higher education at the University of Wisconsin Foundation in Madison. They have two dogs and two cats, all rescues. He enjoys being outside and traveling.
---
Coaches
Callista DeCramer '21, assistant track and field coach and recruiting coordinator. She is a graduate of Ripon with majors in human performance and physical education and minors in strength and conditioning, educational studies and music. She is studying for a master's degree in exercise science and coaching with Concordia of Irvine. She has been a physical education teacher at Fourth Avenue Junior High in Yuma, Arizona, and head track and field coach at Kofa High School Yuma, Arizona. As a student-athlete, she is a five-time national qualifier in track and field, All-American in the pentathlon, three-time National All-Academic performer, seven-time MWC performer of the week and Academic All-Conference.
---
Jennifer Dimos, head coach of women's soccer. She grew up in the Indianapolis, Indiana, area. She played soccer for four years and majored in kinesiology at DePauw University in Greencastle, Indiana. She earned a master's degree in exercise and sport studies from Smith College in Northampton, Massachusetts, and was a graduate assistant for the women's soccer team for two years. She previously was the assistant women's soccer coach and athletic events manager at the University of Wisconsin-La Crosse, where the team went to the Elite 8 in the NCAA tournament. She came to Ripon in January 2022.
---
Michael Hepp '12, assistant defensive football coach and recruiting coordinator. He will be in charge of coaching the outside linebackers. At Ripon, he majored in secondary education and played four years as an offensive lineman for Head Coach Ron Ernst. He earned a Master of Education degree in instructional technology in 2021 from Fort Hays State University in Hays, Kansas. He has coached at Fort Hays State, the University of Minnesota-Crookston, Ottawa University in Ottawa, Kansas and Campbellsport (Wisconsin) High School. He has coached three student-athletes to All-American honors, while also coaching 19 All-Conference players.
---
ROTC
---
Sage Dining Services
Kedren Hardee, executive chef
Christopher Taylor, retail manager
Dustin Tessmer, general manager
Michael Zink, catering manager
---
Facilities and Grounds
Angelica Dancker, housekeeper
Jennifer Jahnke, housekeeper
Dalton Peterson, housekeeper
David Peterson, general maintenance worker
Tina Reichenberger, housekeeper
Lisa Willoughby, housekeeper