Farewell and thank you to our 2021-22 retirees
DIANE MOCKRIDGE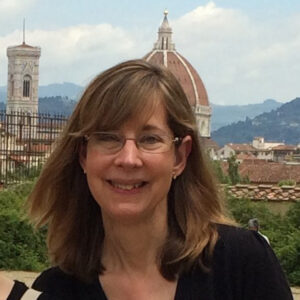 Diane Mockridge started at Ripon College in 1982. She has served as assistant, associate and professor of history; chair of Department of History; Visiting Professor in the ACM's Florence Program twice; coordinator of Ripon College Reading Experience; and coordinator of the First-Year Studies Program.
In retirement, she plans to spend time with her family and their three pets, catch up on a lot of reading, home improvement projects and volunteering.
She will most miss "the students and my colleagues!"
LYN McCARTHY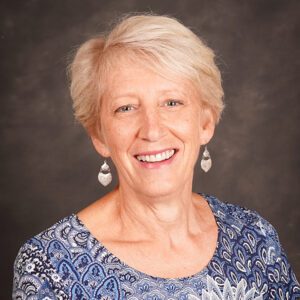 Lyn Rosenberg McCarthy '83 started at Ripon College in 1984 and has been with the Office of Admission during three different time periods, for a total of 28 years — not including the years she was a student worker in Admission when she attended Ripon College!
She has served as admission counselor, assistant dean of admission and regional director of admission
"My husband Tim (the retiring middle school band director in Glendale) and I are moving to Ripon," she says. "Among other things, we look forward to being engaged in the community, participating in College events, spending time at our cottage, and traveling more often.
"There are so many things I'll miss when I retire. I'll miss working with high school students, their families, and their school counselors throughout the college search process. I'll also miss working with the admission and financial aid staff and the direct connection to the College community. But living in Ripon, I look forward to seeing many colleagues and friends at events and around town! That takes the sting out of leaving Ripon as an employee."
MARION ZIEMBA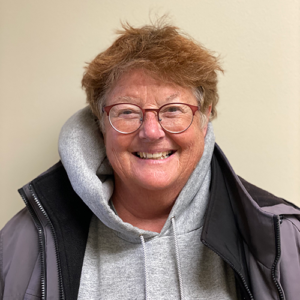 Marion Ziemba started at Ripon College as a housekeeper in January 1996 and retired Oct. 1, 2021. She worked in almost every building on campus, including 10 years at Merriman House. She says she most misses the students and the professors at the College. "They were all really nice," she says.
During retirement, she is volunteering at Ripon Community Hospital and every Tuesday at Ripon Thrift Store, and does senior water aerobics at Willmore Center. She also regularly visits her daughter's family near Madison to help with her young grandsons.
LYNN LAMBERT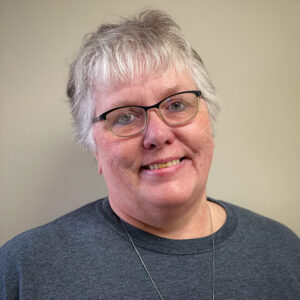 Lynn Lambert started with Ripon College as a housekeeper Oct. 5, 1997, and retired Aug. 30, 2021. She was in charge of the housekeepers when other supervisors were off. Her duties included waxing, stripping floors, running machinery and filling supplies for the housekeepers.
In retirement, she says, "I am going to spend time with husband, our grandson, step-granddaughter, family and friends."
What she will miss the most, she says, are "co-workers, staff, faculty and students. I met a lot of special people over the years. I worked through three presidents and two interim presidents."
LORI SCHULZE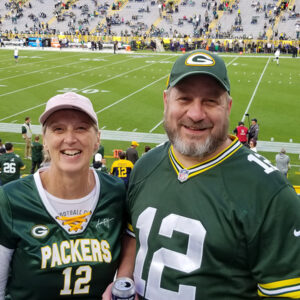 Lori Schulze started at Ripon College May 1, 2000, and will retire July 29, 2022. She has served in three roles: as controller, assistant vice president for finance and interim vice president for finance.
"My plans in retirement are to spend time with my grandkids (2 years old and 6 weeks old), spend time with and assist my parents and in-laws, catch up on my scrapbooking, and spend time enjoying our cottage/home in Northern Wisconsin (which we are still trying to find….)
"I will be happy to miss long hours, stress and AUDITS. What I will miss most about Ripon College is my time and work with all of my wonderful, dedicated and talented colleagues, and the privilege of working together on the shared goals for the College. I will forever treasure the friendships that I have made through the years."
(Picture: Lori and her husband, Bob)
DONNA WIANECKI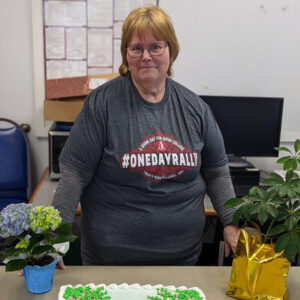 Donna Wianecki started at Ripon College in October 2002 on second shift housekeeping at C.J. Rodman Center for the Arts. She retired March 31, 2022. After seven years, she transitioned to days and cleaned in several of the dorms, and returned to Rodman later. "It seems fitting that I started there and will end there," she says.
"My plans to do some much needed painting, cleaning and organizing in my own house. In August, I look forward to my first grandchild to be born and will spend time with my daughter and her new family in Illinois and help out if needed.
"I will miss my coworkers and students. I plan to still make it to the basketball games and I am looking forward to making new signs to display at the games."
---
Related Posts